About the Center – DePaul's Coleman Entrepreneurship Center is a partner to the university's nationally ranked academic entrepreneurship program in the Driehaus College of Business.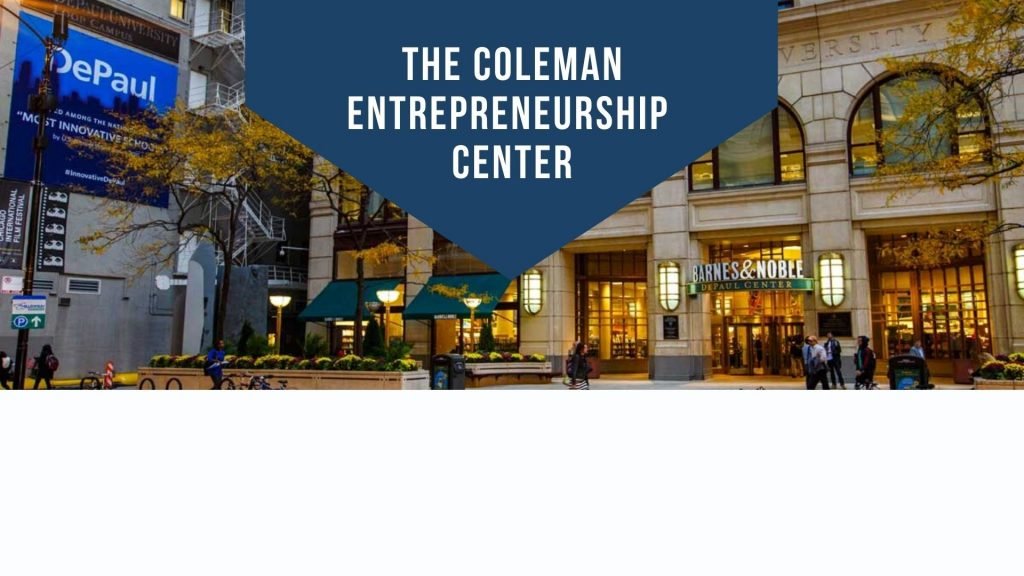 The Center serves as an entrepreneurial hub for DePaul students, faculty and alumni, as well as the broader Chicago business community.
As an integral part of the​​ Chicago entrepreneurship ecosystem, the Coleman Entrepreneurship Center advise​s, inspires, and connects student entrepreneurs from many backgrounds and interests.
We're the place where:
Students can find real-world guidance in starting or growing a business
Chicago-area startups and other companies can find employees and interns
Seasoned entrepreneurs can connect with students to advise and mentor them as they launch new ventures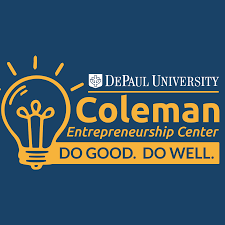 Our programs and events are designed for students from throughout the university, and many are open to DePaul alumni as well as the wider Chicago business community.