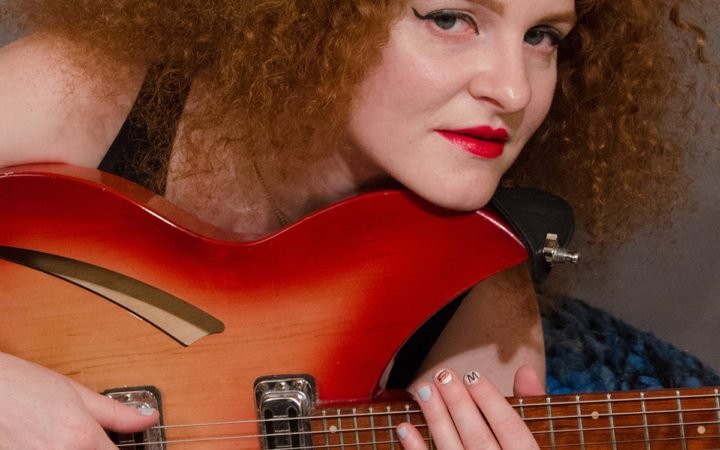 Alumni Profile: Miss Alex White – From booking agent to performer to manager, Miss Alex White is leading the way for musicians and entrepreneurs alike.
In June 2007, Alex graduated from DePaul University's College of Commerce (now Driehaus College of Business) with a degree in Business Management and focus in Entrepreneurship.
Immediately after graduation, Alex began working hard as the Operations Manager for Busy Beaver Button Company while managing and touring the world with her band, White Mystery.
Alex's passion for music and creativity are what continue to drive her entrepreneurial spirit every day.
Looking back, who is one professor or staff member who had a significant impact on your DePaul experience?
One DePaul staff member who had a significant impact on my experience at DePaul is Raman Chadha.
During my freshman year, Raman learned from one of my other DePaul professors that I started my own record label after I had used it as a case study for a class project.
After Raman heard about this, he sought me out, introduced himself, and invited me to come talk to him.
Raman quickly became my mentor; he guided me as I began to explore entrepreneurship, introduced me to the William G. McGowan scholarship, which I won my senior year,
and invited me to become an Advisory Board Member of the Coleman Entrepreneurship Center.
Raman and I continued to work with one another on the direction and outreach of the Coleman Center after I graduated from DePaul.
What was your first job out of college?
My first job out of college was very cool!
I was the Operations Manager for Busy Beaver Button Company.
Busy Beaver is a woman-owned, independent business in Chicago that makes custom buttons for bands, companies like IBM, Microsoft, and more.
I remember that I was on a plane to Europe with my band on Graduation Day, and the day I returned, I started working as the Operations Manager.
During my time at Busy Beaver, I was profiled in DePaul Magazine for my work and for contributing to the growth of the company from a small business to a profitable company.
That sounds like a great entrepreneurial experience! What is your current job, and is it related to entrepreneurship as well?
Yes, I call myself a Musician Entrepreneur.
I play guitar and sing in a band, White Mystery, with my brother, Francis White.
I also manage the licensing of music, movies, and commercials, booking tours world-wide, social media outreach, finances, accounting, and marketing for the band.
I get to play the part of the performer and the entrepreneur!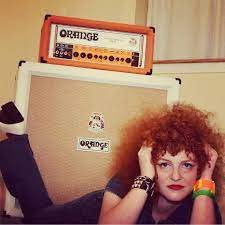 How did you get the idea to expand your band into a business?
I played in bands for many years – since high school – and at the time major record labels were pursuing me.
Although that sounds cool, I decided it would be a lot cooler to start my own label.
That way, I would have control over the music and the image, rather than having a major label dictate the direction of creativity for me.
So, in 2002, I started a record label in reaction to the changing music industry, which was being majorly affected by technology and the Internet at the time.
The way that I manage my label's consistency is through releasing vinyl and making desirable releases that are musical and artistic.
Do you have any advice for aspiring entrepreneurs?
One very important piece of advice is to act on impulse.
If you have an idea and a plan, there is no use in waiting.
Pursue your idea, run with it, and don't wait!
If you are in the workforce, and you have an idea for a new software or product, and you are the kind of person who can develop it – go for it!
Don't wait for someone else to do it for you. As an entrepreneur, you must live in the moment.
Another piece of advice that I have is to follow up and always say thank you.
Following up is a key to success. Someone who rejects you today might have a willing ear in 6 months – or less!
People who have ideas, advice, or money are people you should always continue to follow up with.
It is very important to develop relationships with people who can help your idea prosper.
Thanking is another very important key to success.
This idea really follows the DePaul philosophy of Vincentian Service, being a good citizen, and being ethical.
I believe that in finding success in entrepreneurship, it is essential to be thankful for everything.
For example, my band, White Mystery, is currently the face of a new Levi's campaign, which we are really enjoying!
This opportunity did not come out of the blue, however; it was the result of many conversations—many of which were following up and thanking.…